Saturday, December 24, 2011
Wednesday, December 14, 2011
Most of you know that I love to repurpose things so I came up with another project using my green vintage crushed velvet bedspread.
The vintage spread was found at a garage sale for 2.00, but this time I'm using the fringe.
I decoupaged an artist canvas with book pages, aged it a little and then glued on the fringe in the shape of a christmas tree.
Then I just added vintage buttons, beads and a vintage brooch for the tree topper.
You could really do this project using any kind of fringe or even ruffled strips of fabric.
I think I'll try strips of fabric next.
I'm linking up here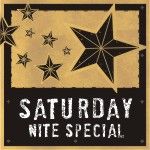 Friday, December 9, 2011
Welcome to our home and stop #14
I've decorated our living room and dining room for Christmas in turquoise and greens, along with some vintage and handmade items.
It's easy to change your every day framed art with custom holiday prints.
Ornaments tied with ribbon and attached to the shutters, just adds a little color.
Vintage brooch on old wool sweater turned into a pillow.
Silk hydrangeas tucked into the tree to add a little cream color, it almost looks like popcorn, doesn't it?
The tree was made from branches from a dead dogwood tree we cut down.
I added moss rocks to the base and decorated it with some homemade and store bought ornaments. I love the way it turned out and you can't beat free.
A collection of vintage frames and book page art.
If you've missed any days or just want to recap all the wonderful homes,
Thanks Jennifer for including me.
I'm linking up here